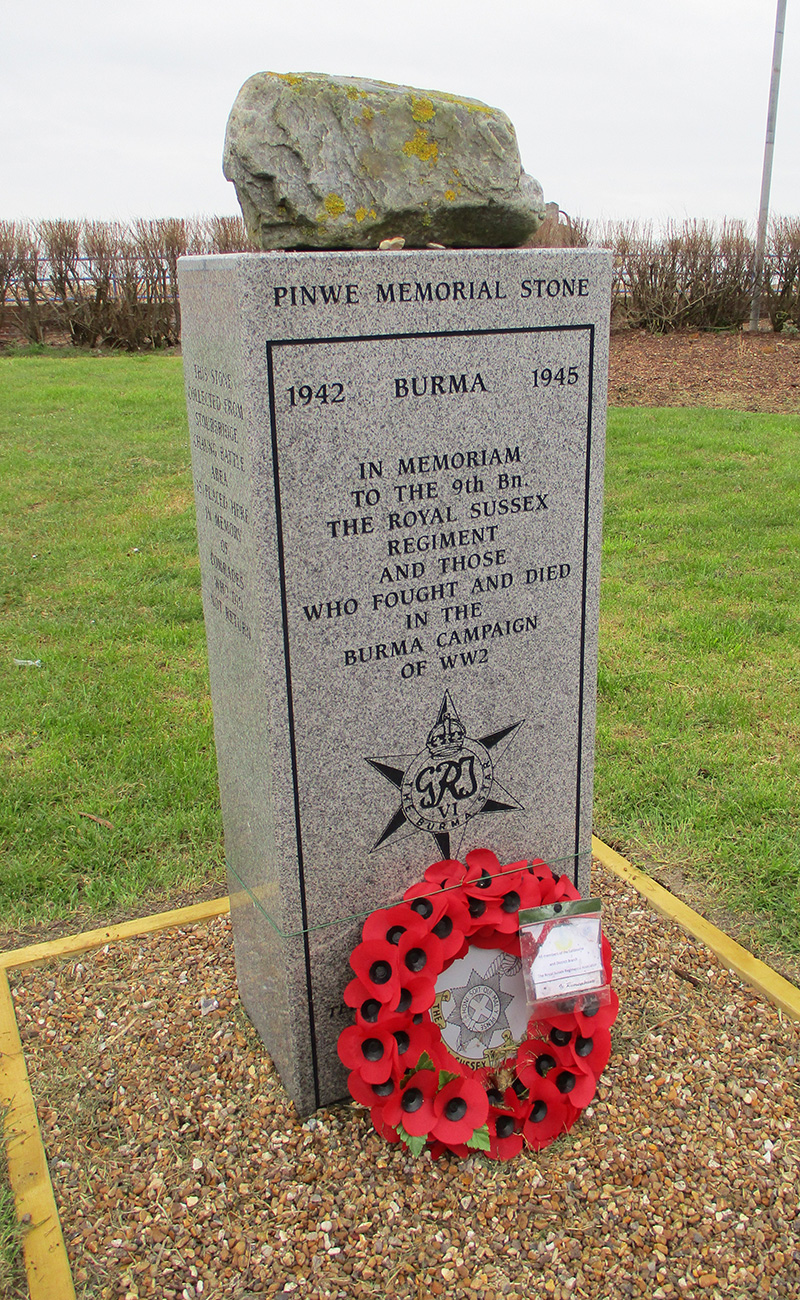 In December 2020, the Royal Sussex Regimental Association was approached by Eastbourne Borough Council to see if we had any objections to the PINWE memorial, which is located within the Pavilion Gardens on Eastbourne seafront being relocated. The council were proposing to re-landscape the Gardens opening them up and giving a better vista to both the gardens and the Memorial. Having looked at the plans, it became obvious that although the move would be minimal it would provide a better location to be viewed from the seafront and the road.
The landscaping and relocation is now complete with a much better view as can be seen from the image with all the surrounding hedgerows drastically trimmed back and replanting of the borders.
The memorial was originally unveiled on the 9th November 2012 as a lasting tribute to the men of the 9th Battalion of The Royal Sussex Regiment and those who fought and died in the Burma campaign. The unveiling was in the presence of about 80 people including the late Stan Coombe and Ron Charrington BEM who were both veterans of the battle and instrumental in the concept and design of the memorial, along with Pinwe Club veterans and their families.
The central feature of the memorial is a stone which was collected from a remote and heavily forested 'chaung' (riverbed) in Northern Burma (now Myanmar) code-named 'Stourbridge Chaung', and the scene of a ferocious action as part of the bitter three week battle for the village of Pinwe, in which the 9th Battalion was heavily involved on the 9th November 1944, which broke the back of Japanese resistance on the Northern Burma sector.